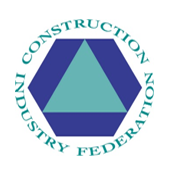 CIF is the national and regional representative body for construction industry employers in Ireland. It is recognised by Government and public bodies across the country as the representative body and voice of the construction industry in Ireland and a Social Partner.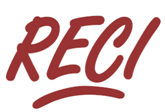 RECI is an Electrical Safety Supervisory Body regulating electrical contractors with respect to safety on behalf of the Commission for Energy Regulation (CER).
With almost 24,000 members from every discipline of engineering, Engineers Ireland is the voice of the engineering profession in Ireland.
ISO 9001:2008 is the world's foremost quality management standard, used by hundreds of thousands of organizations in over 170 countries around the globe.
It sets out the essential requirements for a practical and effective quality management system (QMS) which is, in essence, a system for minimizing risk and maximizing opportunity.
ISO 14001 has become a basic requirement for trade in all sectors of industry, as organisations are more than ever reviewing their supply chain to mitigate against environmental risk and ensure
OHSAS 18001 is an internationally recognised occupational, health and safety management system series standard. The OHSAS 18001 standard is based on the similar ISO 9001 and ISO 14001 Plan – DO – Check – Act structure.  To achieve certification to OHSAS 18001 an organisation must have a health and safety management system compliant with the requirements of the OHSAS 18001 standard. The standard also requires a company to have appropriate health and safety policies, procedures and protocols to ensure it is a safety conscientious organisation.